Institute Faculty

ABOUT US
Core Teaching & Supervising Faculty
(This page is currently being updated.)
Mary Olson, MA, PhD, LICSW
Founding Director

Mary Olson, PhD is director of the Institute for Dialogic Practice and a clinical professor of psychiatry at the Yale University School of Medicine. A psychotherapist, family therapist and educator with over 30 years of experience, she has specialized in developing new training curricula and formats for dialogic and reflecting practices.
In 2001, she became a Fulbright Scholar in the Department of Psychology at the University of Jyväskylä, Finland. This was a turning point in her career. She researched  "Open Dialogue" at Keropudas Hospital and the closely related "Reflecting-Process Work" of the Acute Team, Tromso, Norway.  Upon returning home, she established and co-led the first US Open Dialogue research study at University of Massachusetts Medical School in Worcester, MA and Grady Hospital, Atlanta, GA. In 2011, she began the first training program in Dialogic Practice/Open Dialogue in the United States.
Mary lectures nationally and internationally: e.g., Harvard Medical School, Yale School of Medicine, University of Helsinki, Royal Society of Medicine (UK), University of Bergamo, University of Rome, Women's College, Beijing, China, Tokyo University and Kyoto University, Japan. As a senior Open Dialogue trainer/supervisor, she has participated in training efforts in many countries, including the UK, Ireland, Portugal, Japan, Argentina and Mexico.  She has given numerous conference keynotes, plenaries, and workshops and been interviewed by The New York Times and other media outlets.
Her background in teaching and training is extensive.  From 1991-2017, she was on the faculty of Smith College School for Social Work and, from 1988-1995, she directed the clinical externship at the Family Center of the Berkshires, Pittsfield, MA (under the chairmanship of family-therapy pioneer Carlos Sluzki, MD).
Education:  After graduating from Wellesley College, Mary earned an MA in English and comparative literature, with high honors, from Columbia University, and an MSW from Smith College. She was trained in psychoanalytic/psychodynamic therapies at Smith and later obtained advanced training in systemic family therapy at the Family Institute of Cambridge and the Ackerman Institute, NYC. While working at the Family Center of the Berkshires, which, during the 1990s had a international orbit, she learned directly from Tom Andersen, Michael White, Lynn Hoffman, Peggy Penn, Marcelo Pakman and other leading innovators who taught in the Center's summer intensives.   At the same time, she earned her PhD from the Department of Communication, with a concentration in interpersonal relations, at the University of Massachusetts-Amherst where she was a recipient of the prestigious University Fellowship.
Clinical Work:  A member of the American Academy of Family Therapy, she maintains an active private therapy and consulting practice in-person and on Telehealth in Connecticut and Massachusetts and treats individuals, couples and families with a variety of concerns.
See publications
Nazlim Hagmann, MD
Associate Director
Nazlim Hagmann, MD is a leading psychiatrist and trauma specialist in New York City.  For many years, she worked in public, community settings before establishing a well-respected private practice in Manhattan in 2008. Throughout her career she has been interested in learning, understanding and working in alternative ways with people in extreme states.
Nazlim earned her medical degree at Albert Ludwigs University in Freiburg, Germany, did her residency training at SUNY Downstate and Albert Einstein University, and completed a fellowship in public psychiatry at Columbia University.  She has a master's degree in Public Health from Heinrich Heine University in Duesseldorf, Germany and a Certificate in Trauma Studies from New York University.  In 2013, she completed the two-year training at the Institute and then a subsequent certification as a trainer in Dialogic Practice/Open Dialogue.
In her private practice in Manhattan, Nazlim sees individuals and families and provides psychiatric consultation.
Supervising Faculty
Rebecca Hatton, PsyD
Trainer & Supervisor
Rebecca Hatton is a clinical psychologist in independent practice in Ann Arbor, MI specializing in psychotherapy with people experiencing psychosis.  She worked 17 years in public sector clinics in Detroit and Ann Arbor, leaving due to creative differences 10 years ago.  She began a life-changing immersion in Open Dialogue and related practices at that time.  She was among the first group of Americans to complete international certification in 2013, followed by training certification in 2020, at the Institute for Dialogic Practice.  During this time she also studied with Betram Karon, PhD, an inspiration for the creators of Open Dialogue.  She has been peer-trained in a variety of approaches to engaging with voices, including Maastricht Interviews, and started and facilitated the Ann Arbor chapter of Hearing Voices Network.  She is well-versed in CBT, psychodynamic, compassion-focused, and acceptance and commitment therapies modified for psychosis.  
Jorma Ahonen, MSc
Trainer & Supervisor
Jorma Ahonen is a is a social psychologist and advanced-level psychotherapist in Helsinki, Finland.
Visiting International Lecturers
Russell Razzaque, MD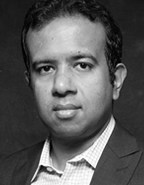 Russell Razzaque is an internationally-recognized psychiatrist and researcher in the UK.   He is currently leading a national initiative in the UK, "Peer-Supported Open Dialogue to the National Health Service," coordinating a multi-centre, randomized-design, controlled trial. He trained at the Royal London Hospital and has worked for the UK Ministry of Justice, the University of Cambridge, and the National Health Service. He currently works as a Consultant Psychiatrist in northeast London, where he is also Director of Research. Additionally, he currently serves as an elected member of the national governing Council of the Royal College of Psychiatrists, and he is a Visiting Professor at London South Bank University. Russell has published numerous academic papers  as well as books on spirituality.  He is a regular contributor to several national and international media outlets  including Psychology Today, The Guardian, The Telegraph and The Independent.
Peter Rober, PhD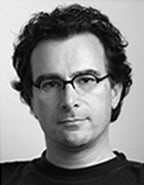 Peter Rober, PhD is  a professor of family therapy at the Institute for Family and Sexuality Studies at the University of Leuven, Belgium and an internationally-recognized clinical psychologist, family therapist and family therapy trainer at Context: The Center for Marital and Family Therapy (UPC KU Leuven, Belgium. Peter has made key contributions to the development of dialogical therapy and published widely on various topics, including the inner dialogue of the therapist, anti-colonizing practices, working with refugees, and loss.  He is the author of several books, including "In Therapy Together: Family Therapy as a Dialogue (2017). His research interest areas focus on the practice of family therapy and on the therapy process, including especially the self of the therapist and the therapist's inner conversation.
Jaakko Seikkula, PhD
Jaakko is an emeritus professor of psychotherapy at the University of Jyväskylä, Finland, with over 40 years of experience in clinical, research and teaching. From 1981 to 1998 he was chief psychologist at Keropudas Hospital in Finland and is a founding member of the Open Dialogue approach. He has been a lecturer and trainer in Europe, Asia and America, and has more than 190 published articles and books on the principles, practice and evidence of the Open Dialogue approach and dialogical practices in mental health. He has also won awards for his research career at the European Family Association (EFTA) and the American Family Therapy Academic (AFTA).
Institute Faculty
The Institute is the only North American teaching facility that specializes in providing world-class training in Open Dialogue and Dialogic Practice delivered by the field's leading experts and developers.
The agency where I am Medical Director, Advocates Inc., a non-profit based in Framingham, Massachusetts, supported a project to train a team of 35 people over three years in Dr. Olson's Institute. Our experience has been transformational, both for those of us who have had the direct experience of learning from Mary and her amazing faculty, and for the individuals and families we've served since undertaking this process. All of us feel that this is the best work that we have ever done, and that if any one of us or anyone we loved were touched by madness or other emotional distress, this is the model we'd most desire. Over and over again we have heard from the people and families we've served that this, finally, is what they have been seeking. As one mother of a young person we serve remarked, "In all of US psychiatry, this is the only model that makes sense!" To be able to learn from Mary and directly from the people who developed Open Dialogue in Finland has been a once-in-a-lifetime opportunity.'
Christopher Gordon, M.D.
Level II Graduate – IDP
Medical Director, Advocates, Inc.
Clinical Associate Professor of Psychiatry,
Harvard Medical School